Photo: Troy Taormina, USA Today Sports
The running backs take the field in Indianapolis on Friday afternoon. In previewing the rookie wide receiver class heading into the combine yesterday, it was clear that things are wide open at the top of the class. There isn't a clear #1 prospect and there aren't any clear and neat tiers yet either. The running back class is completely different because it feels like we already have some pretty clear tiers developing as we head into the combine.
We will highlight the early consensus tiers below and preview some of the biggest questions heading into the combine.
How much will Josh Jacobs participate?
Josh Jacobs looks to be the clear #1 in the 2019 running back class. In perusing all of the position rankings of former scouts, fantasy analysts, and online draft experts, Jacobs ranks #1 in something like 90% of the rankings. This sort of near unanimity is rare and indicates Jacobs is the cream of what is an overall poor crop of running back prospects.
Jacobs will probably not run at the combine due to a minor groin injury. He will do "limited work" in Indianapolis. However, we do have some reported numbers from Alabama's spring combine in 2017 and the numbers from past Alabama testing sessions have proven to be pretty accurate compared to combine testing, so we can have at least moderate confidence in the numbers. Jacobs reportedly ran a 4.50-second 40, bench-pressed 405 pounds, squatted 500 pounds and had the top vertical jump on the team (35.5 inches). We will have to wait until the Alabama pro day to get more official numbers, but those numbers indicate Jacobs will be plenty athletic whenever he is healthy enough to perform for scouts.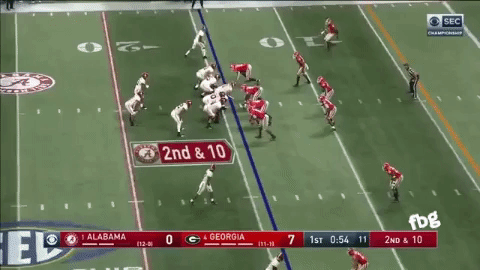 The biggest question for fantasy owners right now is whether Jacobs is just the best of a bad group (think Carlos Hyde in 2014) or a relatively special player who can make a real fantasy impact. While he doesn't look to be the same caliber of prospect as other recent top rookies like Saquon Barkley or Ezekiel Elliott, his skill set is ideal for today's NFL. Jacobs can run with power and should easily earn the goal line role for his NFL team. He is also a very good pass catcher and if he lands on a team that regularly utilizes the running back in the passing game, he should also put up big receiving numbers. He has the tools to be a top PPR fantasy back and looks underrated when looking at early dynasty ADP.
Does David Montgomery have anything to prove?
David Montgomery enters the combine at or near the top of the second tier of prospects at the position. He has a well-rounded game with the power, vision, quickness, and receiving ability to be an every-down back at the next level. The one thing his game might be missing is the long speed and big-play ability to break off long runs without good blocking in front of him. From a fantasy perspective, this probably makes him more situation-dependent than most. We saw that at the college level, where mediocre offensive line play contributed to Montgomery averaging just 4.7 yards per carry in his career.
Given his playing style, it might not matter too much if Montgomery runs in the 4.60-range. Kareem Hunt (4.62) and James Conner (4.65) are frequent comparisons and their lack of long speed hasn't kept them from putting up fantasy RB1 numbers. However, those guys were both late-3rd round NFL picks and it won't help Montgomery's NFL Draft stock if he runs slow.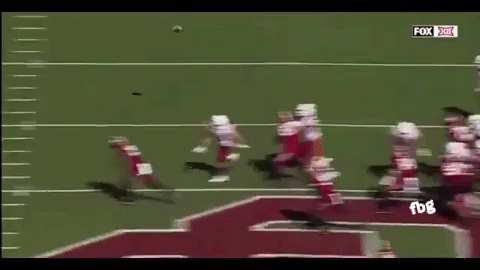 While it would be nice if Montgomery runs fast on Friday, the biggest factor in his fantasy success will be which team drafts him. If he lands in a good spot, he can be a 3-down back who really puts up fantasy numbers. If he lands in a more mediocre spot, he might not have the talent to carry things on his own. Plus, if he falls to the third round, he could even be drafted as a backup to start his career (like Conner in Pittsburgh).
Darrell Henderson, Devin Singletary, and Damien Harris have something to prove.
Along with Montgomery, the three other running backs in the second-tier heading into the combine are Darrell Henderson, Devin Singletary, and Damien Harris. Each enters the combine with something to prove.
Darrell Henderson was a big-play machine at Memphis, averaging 8.9 yards per carry each of the last two seasons. However, he put up the eye-popping numbers running behind a very good offensive line and against weak competition. Thus, his testing numbers will be a key factor to provide context to the film of Henderson dominating bad defenses. In the scouting community, there are differing opinions about whether Henderson has the long speed to be a big-play threat after making the big leap from the American Athletic Conference to the NFL. Thus, he will be one of the running backs whose 40-time will take on actual importance for his draft stock.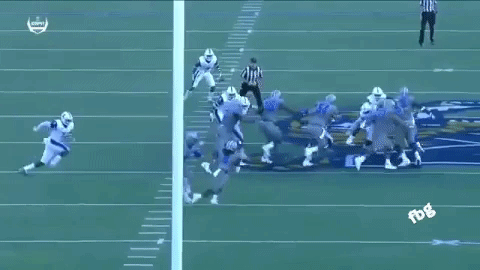 Devin Singletary is in the same boat, needing strong athletic testing numbers to solidify a spot in the 2nd round. His level of competition (Conference USA) was even lower than Henderson's, which makes it tougher to put stock in his college production (67 career touchdowns). He regularly made C-USA defenders look silly but wasn't able to do much when playing Power 5 competition.
Unlike Henderson and Singletary, Damien Harris faces no questions about his level of competition. He was a multi-year starter at Alabama and racked up over 3,000 rushing yards in his career. His game doesn't have any glaring weaknesses and Harris looks like a safe bet to have a long NFL career. The big question many will have about Harris is whether he has any special traits that would earn him a leading role in an NFL backfield. Former Alabama back T.J. Yeldon also has a solid all-around game but hasn't proven himself as worthy of a workhorse role in the NFL. Harris' NFL and fantasy football stock would benefit if he can perform better than expected in Indianapolis.
Can anyone currently outside of the Top 5 push their way into the second tier?
It is tough to get excited about the prospect of any of the lower-rated backs having significant long-term dynasty value. The 2019 class has a lot of guys who profile primarily as backups or committee runners. However, there are a few guys that are more interesting than others who would really benefit from strong combine performances:
Trayveon Williams has the best shot to move up. He was highly productive against SEC competition for Texas A&M. However, his lack of size could limit his upside in the NFL. The weigh-in will be key for Williams. Anything over 205 pounds would probably help his stock and add confidence in his ability to be more than a change-of-pace back in the NFL.
Mike Weber is facing some similar questions to Damien Harris. Is there anything he does that would make him more than "just a guy" at the NFL level? A blazing 40-time might be Weber's best shot at proving his bona fides and it isn't out of the question that he opens some eyes on Friday.
Rodney Anderson is a wild card due to injuries (he has had three season-ending injuries in four college seasons) and a torn ACL in September will limit his participation to just doing the bench press at the combine. The medical checks will be important for his draft stock. If NFL teams can get comfortable with his health, he has the size, speed, and receiving ability to be a starter.