| | |
| --- | --- |
| You're subscribed as - click HERE to unsubscribe. | Join Now |
<! –– UPDATE SALUTATION TO 'HOWDY, FOOTBALLGUY' BELOW *** ––> <! –– REMOVE ADS BELOW INCLUDING HR TAGS*** ––> <! –– EMAIL CONTENT SOURCE BEGINS HERE *** ––>
Today's Email is brought to you by our sponsor, FFPC Dynasty Leagues
Howdy Footballguy,
I know that's an odd subject line.
Here's the rest of the story. If you know me, you know music is a big part of my life.
And one of my favorite bands is Dawes. I think the wish of "May All Your Favorite Bands Stay Together" is just about the nicest thing one could say to someone.
The video is a bunch of their friends including Matt Vasquez from Delta Spirit and his bare butt at the 2:53 mark.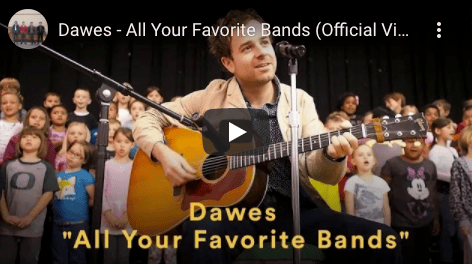 I hope that life without a chaperone is what you thought it'd be
I hope your brother's El Camino runs forever
I hope the world sees the same person that you've always been to me
And may all your favorite bands stay together

That's my sincere wish you to you on this day.
I've got a bit of lighthearted material for you for you and I'll pass along a few things that've made me smile this week. Plus we've got awesome NFL content for you including Detailed Stat Projections, a Rookie Spotlight, and our Sigmund Bloom has another recap of this week's news.
Let's do this.
The #WalkWithJoe thought this week is real talk about considering the resources you have.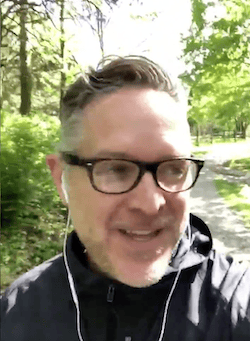 Things can seem overwhelming. I get it. There seems to be a never-ending stream of challenging news out there. What's helped me is to pause for a second and consider all the good things I have on my side. At Footballguys, there are a lot of them. We have a long time customer base with twenty years of track record. We have a ton of super smart people on Staff. For us, we have the luxury of time as September is still a good ways out.
I don't know your situation at all. And I know lots of you are dealing with some real hard things. But I'm guessing there are some positive things you have going for you that you might be underemphasizing. Make a list of those good things. See how you might build on the good things. We all have to play the cards we're dealt. And for many of us, some of those cards might be better than we think. And as always with these, I'm mostly talking to myself here. We're going to get through this and the way we're getting through this is together.
Now here's some lighter stuff from this week.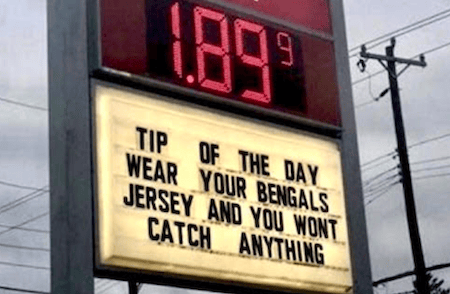 Thanks to Dave Grundy for that one.
Steps to take if you've been laid off. Hopefully, you don't need this but I know there are people who do. I think it's spot on. Control what you can control and do your best to move forward. Lots of people are like me and are pulling for you.
John Krasinski continues to be the hero we need right now. Here's the best part. He's not actually doing anything. He's calling out the good stuff people are doing. It's not difficult. And you can do it too.
Here's the vibe from my front porch.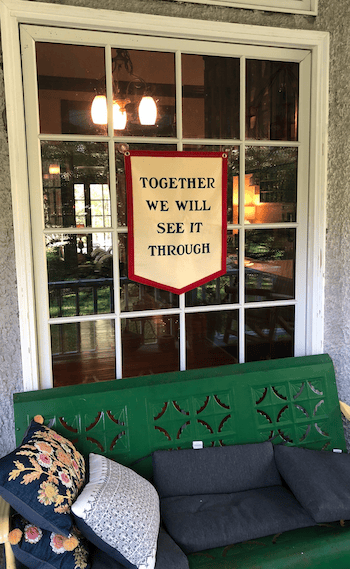 Smile a little. Be extra kind to your Neighbor. And remember everyone is your Neighbor.
Peace and Grace to you,
J
Now for some football information:
2020 Detailed Stat Projections are LIVE. We know it's just April 17 and rookies don't have a home yet. But we also know tons of you folks are crushing Best Ball Leagues right now and here's the edge you need. Not just rankings, Detailed Stat Projections down to the last yard.

2020 Rookie Scouting Portfolio Excerpt - QB Justin Herbert. Our Matt Waldman is the creator of the Rookie Scouting Portfolio. And it's awesome. He offers a glimpse into how he sees Justin Herbert at the next level.

---
Today's Footballguys Email Is Sponsored by FFPC Dynasty Leagues
LOOKING TO JOIN A NEW STARTUP DYNASTY LEAGUE?

It's been 11 years since the FFPC launched its first dynasty startup and now with over 400 active dynasty leagues, the FFPC is the go to destination for serious dynasty players.
FFPC dynasty leagues are active, competitive and not a single one has ever folded! Yep, you read that correct - when you invest your time in an FFPC dynasty league, you can be sure it will be around for a long time.
Brand new startup dynasty leagues are forming right now starting at $77-entry going all the way up to $2,500 per team. Standard, Best Ball and Superflex Leagues are available with maiden drafts scheduled to start as soon as a league fills.
Have questions? Email the FFPC dynasty commissioner at dynasty@myffpc.com or check out the league openings: Grab your team now!
---
Featured Article: Sigmund Bloom's Week In NFL News - 4/16

---
THE WEEK IN NFL NEWS - 4/16
A look back at the week in NFL news and why it matters for fantasy leagues
by Sigmund Bloom, April 16
NFL
ESPN's Chris Mortensen reports that the league still plans to release a schedule based on a full season by May 9.
Why It Matters: We don't doubt that the schedule will be released, but whether it is played on time is another question. There are too many variables and necessary conditions to forecast the likelihood of the season starting on time in any way, but the league is assuredly working on a plan to make that happen and will do everything in their power to accomplish the goal. How much power they have to make it happen is small right now with local health officials probably the most crucial voices and the possibility of some areas being at different points in curve than others complicating the issue. Any sporting events in 2020 are likely to be played in front of empty stadiums and the players will have to be monitored closely. Jay Glazer also broke the news this week that Rams offensive lineman Brian Allen and Broncos EDGE Von Miller have tested positive for COVID-19.
NFL DRAFT
NFL Network's Tom Pelissero polled 12 "GMs and high-level executives" from the league about whether Oregon's Justin Herbert or Alabama's Tua Tagovailoa would be the second quarterback selected, and Herbert won 7-5.
Why It Matters: There have been credible reports that Miami preferred Herbert to Tagovailoa for months, so this isn't outlandish at all. Some of it could be the medical questions about Tagovailoa's numerous injuries, but Herbert also has better tools, even if his are less consistently integrated into his game than Tagovailoa's. Whether Miami will be the team to take the second quarterback, and whether they or another team will move up to the Lions #3 pick is still uncertain, and the outcome of those questions will largely determine how the picks from #3 on go down.
NFL Network's Ian Rapoport reports that the Cardinals may not take a wide receiver at #8 but that we should expect the wide receiver run to "start shortly after that"
Why It Matters: After the Cardinals traded for DeAndre Hopkins, a wide receiver at #8 became less likely. They could get one of the drafts top tier offensive tackles to start right away opposite recently extended DJ Humphries, or perhaps even have an elite defensive talent fall into their laps. The Browns could trade down from #10 to a team coveting one of the top wideouts, and the Jets are a candidate to either take a wide receiver or trade down at #11. The Raiders at #12 is probably the floor for the first wide receiver off of the board, and certainly the Broncos at #15 after that. Oklahoma's Ceedee Lamb, and Alabama's Jerry Jeudy and Henry Ruggs III III are the possible names this year as first receiver off of the board.
NFL Network's Ian Rapoport reports that draft WR Denzel Mims (Baylor) played through a broken hand in 2019.
Why It Matters: Mims is big and fast and could go in the first round, perhaps to Green Bay. He had some concerns about drops last year, but this should quiet those doubts and show his toughness and ability to play through injury. Mims could be as high as the fourth receiver off of the board next week.
Draft eligible WR Laviska Shenault Jr (Colorado) and S Ashytn Davis (California) had core muscle surgery recently.
Why It Matters: Davis's surgery, like the one recently reported for WR Brandon Aiyuk (Arizona State) isn't a big deal and all three players should be ready for training camp, but Shenault's is a reminder of a more worrisome injury history. Shenault has some resemblance to Cordarelle Patterson in the combination of size, run after catch prowess, and an incomplete route running resume, but his durability issue could cause some teams to break ties against him next week. Davis is ultraathletic and his ceiling is as high as any safety in this class.
Wisconsin LB Zack Baun submitted a "diluted sample" in the combine drug test
Why It Matters: This is tantamount to a positive, but Baun doesn't have a larger pattern of character questions in his profile. The versatile edge linebacker could still go off of the board as early as #17 to Dallas.
AFC
CINCINNATI
The Athletic's Paul Dehner Jr reports that RB Joe Mixon is "prepared for a holdout" if he and the team can't agree on a long term deal.
Why It Matters: It's still way too far out to expect Mixon to hold out or the Bengals to not agree to a deal, but signing running backs to a second contract has been risky business and the Bengals did draft two running backs last year. It injects some risk into Mixon's 2020 value and upside to Giovani Bernard's outlook and should be monitored throughout the summer.
Paul DePodesta said rumors that the team was going to trade WR Odell Beckham Jr were "completely false".
Why It Matters: He added that it was "frustrating" and "doesn't make sense". He said Beckham was part of the "core", and clearly wanted to dispel the notion that the team was even "exploring" the trade. Yahoo's Charles Robinson shot down the rumors saying there had been no discussion or calls and that the Browns don't have Beckham on the block. Dave Gettleman once famously said that the Giants "didn't sign Beckham to trade him", so we can't 100% close the door on the possibility, but DePodesta was as definitive as he could have been on the subject.
NFL Network's Ian Rapoport reports that "some buzz is building about the Browns trading back and taking OT Ezra Cleveland in round 1" and the Athletic's Dane Brugler said it would be the "least surprising move on draft day".
Why It Matters: The Browns are sitting at the 10th pick, which could be high enough to land one of the top four tackles - Louisville's Mekhi Becton, Georgia's Andrew Thomas, Alabama's Jedrick Wills, and Iowa's Tristan Wirfs - but they might prefer the athletically gifted Cleveland, who had a great combine. The Browns already have added the #97 pick from Houston in the Duke Johnson Jr trade and would likely get more ammo for GM Andrew Berry's first draft by dropping into the teens or early 20s and still get Cleveland.
HOUSTON
RB David Johnson passed his physical
Why It Matters: This was not a foregone conclusion after Johnson's performance and usage fell off of a cliff last year and multiple free agent deals were not able to be consummated this season. Johnson should be the clear lead back in Houston and has a chance to be an everyweek starter in fantasy leagues.
The Athletic's Aaron Reiss thinks WRs Kenny Stills and Keke Coutee are candidates to "land elsewhere".
Why It Matters: Stills is due seven million dollars but isn't a starter after the team traded for Brandin Cooks last week. Coutee is in the doghouse and was a healthy scratch at times last year. Stills might draw an early third day pick, but Coutee could be ticketed for a release, not that he doesn't have some promise if he can stay healthy.
LOS ANGELES CHARGERS
The Chargers signed TE Donald Parham (XFL)
Why It Matters: Hunter Henry signed his franchise tag one year, 10 million dollar plus deal this week, but he's not signed long term. Parham is 6'8" with good speed and he impressed in the XFL. He was an undrafted free agent out of Stetson last year but couldn't stick with the Lions and Washington.
Peter King of NBC Sports reports that head coach Anthony Lynn is "legitimately bullish" on QB Tyrod Taylor and that he could start for more than one year
Why It Matters: Lynn and Taylor's connection from their time together in Buffalo is instructive here. Taylor could be a low-end QB1 in fantasy because of his running ability, and his offensive line could be upgraded in the draft. His oassing game weapons are also among the best in the league.
MIAMI
Barry Jackson of the Miami Herald reports that "no team has done more work" on Oregon QB Justin Herbert than the Dolphins.
Why It Matters: Jackson also said it is unknown whether the Dolphins would take him over Alabama's Tua Tagovailoa. Miami's decision about who is the second quarterback behind LSU's Joe Burrow and whether to move up for that quarterback will be the key to the first round.
NEW YORK JETS
SNY's Ralph Vacchiano reports that the Jets have strong interest in draft WR Henry Ruggs III III (Alabama)
Why It Matters: The Jets couldn't keep Robby Anderson, who left for Carolina to reunite with his college coach, Matt Rhule, and only signed Breshad Perriman to a one-year deal, so Ruggs would be an ideal pick to give Sam Darnold a legit deep target with a high ceilings. Ruggs could be the first receiver off of the board this year.
NFC
ARIZONA
GM Steve Keim wants to sign RB Kenyan Drake to a long term contract
Why It Matters: Chase Edmonds will be in the final year of his rookie deal in 2021 and the team reportedly wants to have a third quality back, so Drake's future with the team was far from cemented when he signed his transition tag one-year, $8.48 million dollar deal. This is good news for his dynasty stock.
ATLANTA
NFL Network's Ian Rapoport that the Falcons are poised to move up from the 16th pick
Why It Matters: South Carolina DT Javon Kinlaw and Florida CB CJ Henderson are possible targets, as the team seems set on offense. Teams like the Browns at 10 and Jets at 11 are picks to watch for a potential trade down.
CAROLINA
The Panthers signed RB Christian McCaffrey to a four-year extension worth $64 million dollars
Why It Matters: McCaffrey being with the team after his rookie deal expired was far from a given with the long line of recent failures in second contracts for running backs, and he could have even been on the trade block if the new regime didn't want to commit to him long term. Instead, they decided to make him a cornerstone with a very rich contract, but warranted when considering McCaffrey's huge contribution as a receiver. Joe Mixon and Alvin Kamara are both up for free agency after this season and surely were happy to see those numbers.
DALLAS
ESPN's Ed Werder reports that the league is not expected to make a decision about DE Randy Gregory or DE Aldon Smith's reinstatement before the draft.
Why It Matters: As Werder points out, this means the team won't know about their status before deciding whether to take an edge rusher early to replace Robert Quinn, who left for Chicago in free agency. The team shouldn't count on either to stay out of trouble if they are reinstated, but Smith has gotten glowing reviews from Jay Glazer and Gregory is still only 27, so either could end up being the answer this year even if the Cowboys do use their first round pick on an edge rusher.
LOS ANGELES RAMS
The Rams signed PKs Xavier MacGinnis (XFL) and PK Lirim Hajrullahu (CFL)
Why It Matters: Greg Zuerlein signed with Dallas, so the Rams will have a new kicker for the first time since 2012. MacGinnis was 10 for 10 in the XFL before its season ended prematurely and Hajrullahu is a six-year veteran from the CFL who was a two-time all-star and hit a 32-yard kick to win the 2017 Grey Cup
SEATTLE
GM Brian Schottenheimer said the team is going to "move him around and do different things" with WR DK Metcalf and that he "feels good" about Chris Carson and Rashaad Penny coming back from season-ending injuries.
Why It Matters: Metcalf arrived well ahead of schedule last year and should take a step forward in 2020 even though he won't have the benefit of a full NFL offseason. The team might say that they feel okay about their running backs, but the draft could tell a different story as the Seahawks could still take a running back early to secure the position long term with Carson set to become a free agent next year and Penny in 2022.
TAMPA BAY
Former NFL executive Michael Lombardi raised the possibility that TE OJ Howard will be traded during the draft.
Why It Matters: Lombardi said he thought Howard would be available, and this is far from the first time his name has been brought up as a trade possibility. The Patriots went after him at the deadline last year, so they have to be a top candidate to go after Howard. The Buccaneers kept Antony Auclair and restructured Cameron Brate to keep him this offseason, so Howard might not be needed and he clearly didn't click in the Tampa offense last year. He would have a better fantasy outlook just about anywhere else than Tampa next year.

---
<! –– EMAIL CONTENT SOURCE ENDS HERE *** ––>