| | |
| --- | --- |
| You're subscribed as - click HERE to unsubscribe. | Join Now |
<! –– UPDATE SALUTATION TO 'HOWDY, FOOTBALLGUY' BELOW *** ––> <! –– REMOVE ADS BELOW INCLUDING HR TAGS*** ––> <! –– EMAIL CONTENT SOURCE BEGINS HERE *** ––>
Today's Email is brought to you by our sponsor, FFPC Dynasty Leagues
Howdy Footballguy,
It's Friday. (Again). And you made it. (Again!). Even if all the days are starting to feel the same...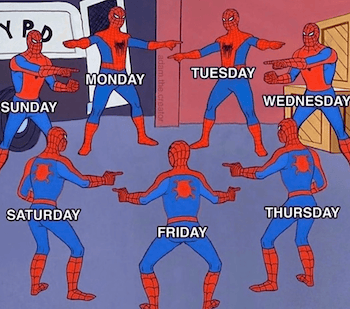 We're taking it one day at a time here and we're celebrating where we can. I've got a bit of lighthearted material for you for you and I'll pass along a few things that've made me smile this week.
Plus we've got awesome NFL content for you including Dynasty Values, Detailed Stat Projections, a Rookie Spotlight, and our Sigmund Bloom has another recap of this week's news.
And amidst a chaotic time, please let me wish you a Happy Easter, and for our Jewish friends, a Happy Passover and Chag Pesach Sameach.
Let's do this.
The #WalkWithJoe thought for this week is simple. Be mindful of what you take in.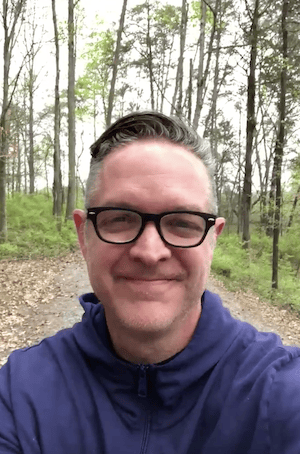 There's literally no limit to the content available out there. Much of it scary. Of course you want to be informed, but also know when enough is enough. It's helped me the last few weeks to get on a semi-regular schedule of catching up in the morning, at lunch and then after dinner with the state of things. Then leave the rest of the day to get done what you need to get done as well as you can do it.
We're going to get through this and the way we're going to do it is together.
More stuff I liked this week:
John Krasinski continues to be the hero we need. All of this is great but if you're pressed for time, fast forward to the 8:25 mark. Here's the best part. Krasinski isn't actually doing anything. He's calling out the good stuff people are doing. It's not difficult. And you can do it too.
Hopefully, you don't need this but I know there are people who do. Steps To Take If You Are Laid Off From Work. I think it's spot on. Control what you can control and do your best to move forward. Lots of people are like me and are pulling for you.
I'm sure this won't apply to you... but maybe share this with someone you know who can use this quarantine time to brush up on their social skills.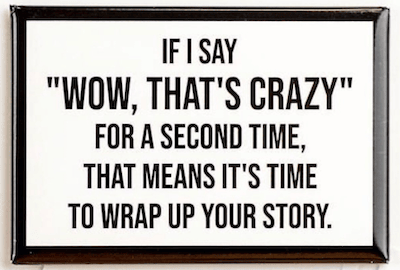 Get this magnet here at Meriwether.
Have you watched everything in your NetFlix que? How about free RedZone Replays? The league is re-airing all 17 weeks, one per day. Jump in now.
It's been fun to see business come together and do rad things. Led by one of my favorite breweries, Other Half in Brooklyn and over 300 breweries are making a beer with a shared recipe to help Hospitality Workers.
Quote for the week: "When I use my strength in the service of my vision it makes no difference whether or not I am afraid." Audre Lord. Truth there. It's ok to be afraid or scared. You can still do what needs to be done.
Lastly, Dang...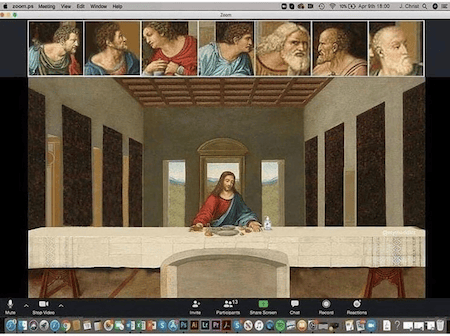 Smile a little. And please be extra kind to your Neighbor. Spoiler: Everyone is your Neighbor. And also be kind to yourself.
Peace and Grace to you,
J
Now for some Football Information:
2020 Detailed Stat Projections are LIVE. We know it's just April 10 and rookies don't have a home yet. But we also know tons of you folks are crushing Best Ball Leagues right now and here's the edge you need. Not just rankings, Detailed Stat Projections down to the last yard.
2020 Rookie Scouting Portfolio Excerpt - Florida State RB Cam Akers. Our Matt Waldman is the creator of the Rookie Scouting Portfolio. And it's awesome. He offers a glimpse into how he sees Cam Akers at the next level.

The Legal Outlook for Antonio Brown. Our Legal Expert, Drew Davenport with the latest on the constantly evolving status of Antonio Brown.
Dynasty Trade Value Chart. For you Dynasty Guys, Our Dan Hindery's been crushing this monthly series.
Dynasty Rookie Pick Values. Dan Hindery dives deep into attaching value to rookie picks.
Today's Footballguys Email Is Sponsored by FFPC Dynasty Leagues
LOOKING TO JOIN A NEW STARTUP DYNASTY LEAGUE?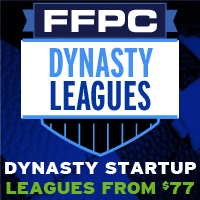 It's been 11 years since the FFPC launched its first dynasty startup and now with over 400 active dynasty leagues, the FFPC is the go to destination for serious dynasty players.
FFPC dynasty leagues are active, competitive and not a single one has ever folded! Yep, you read that correct - when you invest your time in an FFPC dynasty league, you can be sure it will be around for a long time.
Brand new startup dynasty leagues are forming right now starting at $77-entry going all the way up to $2,500 per team. Standard, Best Ball and Superflex Leagues are available with maiden drafts scheduled to start as soon as a league fills.
Have questions? Email the FFPC dynasty commissioner at dynasty@myffpc.com or check out the league openings: Grab your team now!
---
Featured Article: Sigmund Bloom's Week In NFL News - 4/9

---
THE WEEK IN NFL NEWS - 4/9

A look at news around the NFL from the past week and why it matters for fantasy football
by Sigmund Bloom, April 9

NFL DRAFT

Draft prospect wide receiver Brandon Aiyuk (WR-Arizona State) underwent core muscle surgery this week
Why It Matters: Aiyuk has some late first round buzz. In a typical year, he might have delayed the surgery, but with no minicamps or OTAs on the horizon, he wisely chose to get it out of the way before joining his new team. This isn't part of a larger pattern of injuries and is a "routine" surgery, so it shouldn't affect his draft stock. Aiyuk is at his best after the catch and has the wingspan of a larger receiver. He'll need to become better against tight coverage to hit his potential in the pros.
AFC
BALTIMORE
Jeff Zrebiec of The Athletic believes team owner Steve Bisciotti would have the final say on adding WR Antonio Brown, and that it is "inconceivable" that Bisciotti would make an exception to a team stance on not signing players with domestic violence issues after releasing Ray Rice
Why It Matters: Zrebiec added "Never say never, but..." so perhaps the chances aren't zero, but .0001 percent. Brown was on social media working out with Lamar Jackson and Brown's cousin Ravens receiver Marquise Brown, but this should throw cold water on any buzz that the Ravens are considering adding the former Steelers standout despite wide receiver being a position of need.
BUFFALO
Bills GM Brandon Beane said RB Devin Singletary's "year two will be better" and that if the team wants him to be the "workload guy" he "definitely could do it". Beane added that the team is interested in bringing in competition if the "right guy" is there.
Why It Matters: Singletary was a temporary winner when the Bills added no back of significance in free agency, but they could draft a good talent on the second day of the draft to recreate the committee approach of 2019 when Frank Gore shared the load with Singletary. Either way, Singletary's value will change before the end of the month, as his current ADP reflects some reluctance to anoint him as the lead back before the draft.
CINCINNATI
Head coach Zac Taylor said WR AJ Green is "full healthy" and "everything has been positive" with him.
Why It Matters: We're not sure Green would agree after he got the franchise tag instead of a longer deal, but the elite wide receiver is usually very quiet in the media. Hopefully the addition of Joe Burrow and a rare spending spree in free agency helps invigorate the team and Green, but if he gets hurt again, we might end up in limbo once again as we wonder if Green will risk his last big contract on a team that doesn't seem to want to commit to him beyond this season. Green is falling much further in early best ball drafts (6th-8th round) than we've ever seen.
Head coach Zac Taylor said the team is "keeping all options on the table" in deciding how to proceed with QB Andy Dalton
Why It Matters: It appears no one is willing to trade for Dalton and his 17.5 million dollar salary, which is cheap for a starter and absurd for a backup. He could stay in Cincinnati as a backup on a restructured deal or perhaps restructure his deal for a team that trades a late pick for him as a backup assuming it is a preferred destination for him because of 2021 opportunity, such as Pittsburgh. The more likely outcome is that Dalton is released before training camp.
HOUSTON
The Texans traded the 57th pick of the draft to the Los Angeles Rams for WR Brandin Cooks and a 2022 4th round pick
Why It Matters: Now whether to target Will Fuller and/or Kenny Stills in fantasy drafts gets a little more uncertain, as Cooks is a top-notch deep threat if he can avoid concussion problems. This will be his fourth team, but Cooks is not a problem teammate by any account. The Texans get him for eight million dollars this year, which is a good price, but his contract goes up to 12, 13, and 14 million over the next three years, so it is basically a year-to-year deal. This shouldn't stop the Texans from targeting a wide receiver for the future with the 40th or 90th pick.
INDIANAPOLIS
Zac Keefer of The Athletic believes we should "look for (RB Nyheim) Hines to get get plenty more action in the offense this season"
Why It Matters: Hines had the look of a player with explosiveness and speed to spare even though he was used more sparingly in the Colts pass offense last year. Philip Rivers made Austin Ekeler an RB1 with his passing game involvement last year, so that bodes well for Hines numbers this year. He should be a priority late round pick in every draft and a buy low target in PPR dynasty leagues.
KANSAS CITY
The Chiefs signed RB DeAndre Washington (Las Vegas) to a one-year deal
Why It Matters: No team gets more out of a smaller investment at running back than the Chiefs. They could conceivably just slot Washington into LeSean McCoy's vacated roster spot, and keep roughly the same depth chart as 2019, with Damien Williams as the starter, and Washington, Darrel Williams and 2019 sixth-round pick Darwin Thompson as versatile depth. We will be watching to see who is the next man up in the valuable backfield after the sometimes injury prone starter. Washington was successful enough in fantasy leagues as the starter for the Raiders after Josh Jacobs went down.
The Chiefs signed TE Ricky Seals-Jones (Cleveland) to a one-year contract
Why It Matters: The new regime in Cleveland didn't even see Seals-Jones as worthy of an original round RFA tender, so he became an unrestricted free agent. His converted wide receiver physical ability and skillset is exciting for fantasy and Seals-Jones has flashed at times, but he'll have to fight to make the Chiefs roster. If he can, he'll be a name to remember if Travis Kelce misses time.
The Chiefs restructured WR Sammy Watkins contract
Why It Matters: Watkins was going to get 14 million dollars this year, but it was not guaranteed and some wondered if they would release him if he did not restructure his deal. Instead, he'll get nine million, but the new deal includes up to seven million dollars in achievable incentives and a no trade clause, so with good health and performance and another trip deep into the playoffs, Watkins could actually make more money with this move. It delays the arrival of Mecole Hardman in fantasy circles, but helps the Chiefs offense remain one of the most difficult in the league to match up with.
The Chiefs re-signed CB Bashaud Breeland to a one-year, $4.5 million dollar deal
Why It Matters: Breeland was simply a bandage to stop the bleeding at cornerback in one of the least talented cornerback groups in the league, but he was adequate and was brought back to harness the value of continuity. Kansas City lost Kendall Fuller in free agency this year and will likely be weak against opposing outside wide receivers again this year.
LOS ANGELES CHARGERS
Daniel Popper of The Athletic reports the Chargers are "still very high" on RB Justin Jackson and that they like the "one-two punch" of Jackson and Austin Ekeler.
Why It Matters: Jackson broke off some nice runs early last season while Melvin Gordon III was holding out, but got hurt and had a smaller role than expected behind Austin Ekeler. He was barely used after Gordon returned and seemingly forgotten in fantasy circles. The Chargers are certainly a candidate to take a more powerful back on the second day of the draft to pair with Ekeler, but if Popper is correct, this could be more of a longshot than expected outcome, with Jackson being a big fantasy winner by virtue of their lack of action.
LAS VEGAS
The Raiders signed DB Damarious Randall (Cleveland) to a one-year deal
Why It Matters: Randall was on the other side of the Deshone Kizer deal with Green Bay last season, but appeared to fall out of favor with the coaching staff. He now has a chance to start in a competition with Jeff Heath and Erik Harris next to 2019 first round pick Jonathan Abram and could become relevant again in deeper IDP leagues.
The Raiders and CB Eli Apple (New Orleans) were unable to finalize their deal and Apple remains a free agent
Why It Matters: Trayvon Mullen looks like a keeper, but who knows who will line up at corner on the other side of the formation. Apple was at least serviceable, but long time Raiders beat writer Vic Tafur said he sensed "cold feet" from the team after the team, and new Raiders beat writer Vinny Bonsignore reported the issue was with the physical. Bonsignore also said the team still likes 2019 fourth-rounder Isaiah Johnson, who was injured last year. Dre Kirkpatrick is available and has a history with defensive coordinator Paul Guenther when both were in Cincinnati, so he could be a stopgap option with a first-round corner still very much in play with the Raiders holding the #12 and #19 picks.
NFC
ARIZONA
Head coach Kliff Kingsbury said the team is excited about Kenyan Drake and Chase Edmonds in their backfield, but that the team would like to have a third back that they "feel like they could roll through and not lose much".
Why It Matters: The team re-signed DJ Foster, a good receiving back, but these comments indicate that they want to upgrade from him. Drake is only signed for one year and Edmonds has two years left on his rookie deal, so drafting a mid-round back would bolster depth while allowing the team to have more flexibility as their top two backs come to the end of their current contracts.
CHICAGO
GM Ryan Pace said there will be an "open competition" between Nick Foles and Mitchell Trubisky at quarterback.
Why It Matters: This was to be expected, but for Pace to openly acknowledge it this early in the offseason is a bad sign for Trubisky. He hasn't done enough to keep the Bears from looking for an upgrade, and now he will have to battle with a veteran who has experience with the head coach, Matt Nagy, when they were together in Kansas City, offensive coordinator Bill Lazor, when he was quarterbacks coach during Foles Pro Bowl 2013 season, and quarterback coach John DeFillipo, who held the same position during Foles Super Bowl winning season.
DETROIT
NFL Network's Ian Rapoport reports that the Lions have had discussions with other teams about moving back from #3 and "teams wanting to move up have been receptive".
Why It Matters: It appears Ohio State DE Chase Young is written in pen as the #2 pick to Washington, which means that the anyone wanting to be assured of drafting Oregon's Justin Herbert or Alabama's Tua Tagovailoa as their franchise quarterback will need to get up to #3. The Lions would probably take another Ohio State defender - CB Jeff Okudah - if they stay put, but trading down to 5 (Miami), 6 (Los Angeles Chargers), or 7 (Carolina) would also land them a premium defender while adding picks.
LOS ANGELES RAMS
Head coach Sean McVay said he needs to "do a better job of utilizing Gerald Everett's skillset"
Why It Matters: Tyler Higbee was as valuable as any tight end during the fantasy playoffs last year, while the 2017 second-round pick Everett's usage withered on the vine. The Rams trading Brandin Cooks might allow both tight ends to be fantasy relevant, but for now Higbee is being drafted as a top 5-7 option and Everett is being ignored in early drafts - that will change. Everett was the better fantasy option before hurting his knee during the season, so this season could see a much more level target balance between the two tight ends.
GM Les Snead said the team wants to use more than one "workhorse" in the backfield, with "different skill sets"
Why It Matters: This would map to the current duo of Malcolm Brown, who is a no-nonsense downhill runner, and 2019 third-rounder Darrell Henderson, who has game-breaking speed and ability to contribute in the passing game. Both could be fantasy relevant if the Rams don't take a back in the draft, with Henderson having more upside, but Brown coming a lot cheaper in drafts.
The Rams traded WR Brandin Cooks and a 2022 4th round pick to the Texans for 57th pick
Why It Matters: With one less mouth to feed, the value of every other part of the Rams passing game goes up. The Rams were smart to get out from under Cooks contract before the salaries get prohibitive in upcoming years, and they can use more two tight end sets to make up the personnel gap. Since they gave up a first round pick (and more) to get Jalen Ramsey, having another bullet on the second day will help a team that has seen the rookie contract quarterback window close without a Super Bowl ring.
SAN FRANCISCO
Matt Maiocco of NBC Sports Bay Area doesn't think RB Matt Breida is "most likely to find himself on another team to open the season."
Why It Matters: The 49ers are on the hook for about 3.3 million if they keep Breida, as they tendered the restricted free agent at the second round level, a bit of surprise considering the crowded nature of their backfield. While it does discourage teams from attempting to sign Breida to an offer sheet and an original round tender would have yielded no compensation for the 49ers if he was signed away, the 3.3 million number is a bit prohibitive for a back that didn't have a role in the Super Bowl. Both Maiocco and another long-time 49ers beat writer Matt Barrows think the team would be willing to trade Breida for a later pick, and Maiocco's wording indicates that if they can't find a trade partner, Breida could lose out to the cheaper Jeff Wilson. Maiocco said earlier in the offseason that Jerick McKinnon should make the roster after restructuring his deal because of his third-round receiving ability.
SEATTLE
Mike Garafolo of the NFL Network believes the chances of the Seahawks re-signing EDGE Jadeveon Clowney are "slim to none"
Why It Matters: Maybe this is one Bill O'Brien move that we should forgive him for in hindsight as no team seems willing to meet Clowney's sought-after contract terms. He has reportedly once again lowered his asking price and might have to take a one or two year deal, which is tantamount to another franchise tag. The Seahawks will recoup some of the draft capital they gave up for Clowney and he did make an impact last year, but it appears that for edge rushing presence they will rely on recent signings Benson Mayowa and Bruce Irvin, along with hoping for 2019 first-round pick LJ Collier to stay healthy and have a more sustained effect on games.
TAMPA BAY
GM Jason Licht said the team has "more faith than we ever have" in RB Ronald Jones II
Why It Matters: Licht also said it won't stop the team from wanting to add to the group. It's obvious that Tom Brady will need a better pass-blocking and receiving running back, and head Bruce Arians emphasized receiving ability when asked what the team will be looking for in a running back. He also said he prefers a back who doesn't have to come off of the field. Georgia's D'Andre Swift fits the bill, but he might not be there when the Bucs are on the clock. LSU's Clyde Edwards-Helaire is another possibility.
<! –– EMAIL CONTENT SOURCE ENDS HERE *** ––>