Photo: Kyle Terada, USA Today Sports
Tight end is the most loaded skill position in the 2019 NFL Draft. The group stands out both in terms of quality and quantity. At the top, the class looks to have at least one elite tight end and it is possible a second emerges this weekend. The class also goes at least 10-deep with prospects generating first or second-day buzz.
In dynasty leagues with tight end premium scoring, the talent and depth of the class is especially noteworthy. In fact, despite the rookie class overall being weaker than we've seen in recent years, the strength of the tight end group could boost the value of picks in this scoring format enough so that the late-1st and 2nd-round picks are worth at least as much as they have been in recent seasons.
Is T.J. Hockenson a generational prospect?
The term "generational prospect" gets thrown around too much but in the case of T.J. Hockenson, it might be appropriate if some of the most glowing scouting reports on Hockenson are accurate. It is hard to find a draft expert that isn't head over heels in love with Hockenson's game. He has been described by multiple talent evaluators as the best blocking tight end they have ever studied. He is also a very talented pass catcher who has drawn comparisons to Rob Gronkowski.
Hockenson is going to be drafted highly regardless of his combine performance. However, his 40-time and athletic testing will still be interesting to analyze. Another former Iowa tight end, George Kittle, put up a 4.52 time two years ago and if Hockenson can run anything close to that, the Hockenson-Kittle comparisons will be hard to ignore. Hockenson has certainly shown the ability to be a deep threat in the Big Ten.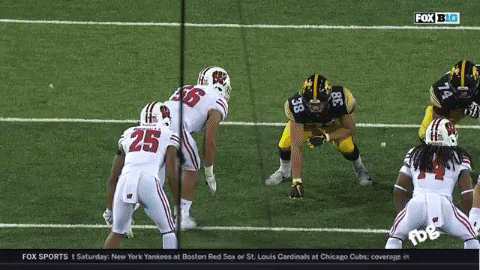 It is also worth considering just how high Hockenson deserves to be taken in dynasty rookie drafts. His landing spot will be key but it is entirely possible that Hockenson eventually emerges as a mid-1st round rookie selection. We saw the massive fantasy advantage provided by the elite tight ends last season. The elevated fantasy stock of Travis Kelce, Zach Ertz, and George Kittle will only add incentive for dynasty players to aggressively search out and target the next big thing at the position. Hockenson could be that guy.
Can Noah Fant dominate the combine?
It isn't too often the consensus top prospect heading into his draft-eligible season can be out-performed by his college teammate at the same position and still come out the other side with his NFL draft stock intact. However, that may be the case for Noah Fant. Hockenson has stolen the headlines and is clearly a more well-rounded player. From a fantasy football perspective, Fant has every bit the upside as his Iowa teammate. He isn't much of a blocker but should be drafted highly purely for his pass-catching impact. If he tests well, he could also prove worthy of a mid-1st round pick in TE-Premium scoring leagues.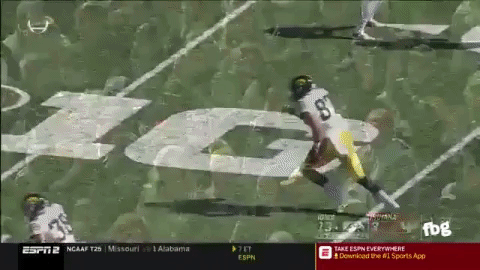 On Saturday, Fant should steal the show. His reported athletic testing numbers at Iowa point to the possibility that Fant could have one of the best overall combine showings of any tight end in NFL history. He has broken most of George Kittle's Iowa testing records and has shown freakish explosiveness for his size. It's possible we could see a vertical leap of 40+ inches, 40-time in the 4.5s, and great numbers in the shuttle drills as well. If Fant can show himself to be a truly elite athlete, he has a good chance to be a top-20 overall pick in the NFL Draft.
Who else can emerge from the incredibly deep second tier?
Behind the two Iowa guys at the top, there is an incredibly deep pool of Day 2 prospects.
Irv Smith Jr. of Alabama is a bit undersized but has drawn comparisons to Delanie Walker, who has produced a number of TE1 fantasy seasons in his career. Walker ran a ridiculous 4.49 time coming out of college, so the comparison could break down somewhat if Smith doesn't also run fast.
Isaac Nauta of Georgia is a well-rounded player with above-average athleticism. He could really help himself by running in the 4.6s. The 3-cone and short shuttle will also be important for Nauta to prove he isn't just a straight-line athlete.
Dawson Knox of Mississippi and Foster Moreau of LSU are a pair of SEC tight ends who were rarely targeted in their college offenses. Both will be especially eager to put up great athletic testing numbers since their tape is so limited. Don't be surprised if one or both emerge as big winners on Saturday.
Caleb Wilson (UCLA), Kaden Smith (Stanford), Dax Raymond (Utah St.), Jace Sternberger (Texas A&M), and Tommy Sweeney (Boston College) are each seeing 2nd or 3rd-round projections by various analysts and athletic testing will be an important factor for some of these guys to separate from the pack and standout from the crowd.